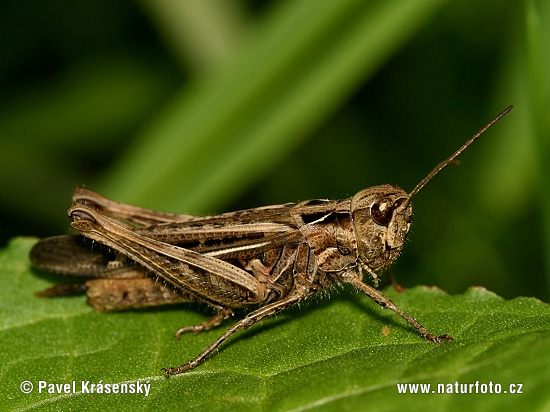 Look, I am not scared to admit it, but some things just creep me out. As much as being a bloke is important, somethings just don't fall under that umbrella, and to me that is Grasshoppers. These creepy disgusting insects, are quite clearly the spawn of Satan and should be eradicated from this earth or at least treated with a fair amount of disdain and CAUTION.
My mates oft find it bizarre that I can fear and dislike these things so much but little do they know, these bastards bite!

Not only do they bite, I am sure not many of you have seen this but they also have this horrible weird brown penis like extension that comes out near its stomach and probes around, if it is a dick, well these bastards are well hung as well.
I use to be a normal kid and have no fear of grasshoppers, insects, spiders and all the stuff boys get into, then sometime in my late teens and early twenties, I was living in a flat with my then girlfriend, a flat I like to call Grasshopper Place. Why? Because it seems they were the actual lease holders of the flat and not us. There were hundreds of the creepy little freaks. There you would be minding your own business asleep and happy for it, then you would wake up, open your eyes only to be met by the evil red eyes of anywhere up to 10 grasshoppers looking at you with an interest that can only be described as carnivorous. They weren't small either, the smalles would have been around 5cm long with a rage in it's eyes. They would jump at you randomly, bite you and rub their penis extension on you with delight. 6 months I spent in grasshopper hell, 6 months!
So reasons to hate Grashoppers:
1 – They bite
2 – They jump at you in the middle of the night
3 – They rub their penis thing all over you
4 – They are better endowed than me.
Views All Time
1
Views Today
3